Successful conclusion of the Mitsubishi Electric IoT and Automation Seminar (Penang) on 10 Nov 2022
After our successful exhibition in Kuala Lumpur in June, our next destination is Penang. Our aim is to share our latest Industrial IoT Solutions and Factory Automation Technologies with manufacturing companies based in Northern Malaysia.
A total of 200 participants: The enthusiastic participation from our customers and the strong support from our partners made this seminar a great success
Presentation, Demo Kits Display & Live Demonstration
During this seminar, there were presentations on topics including Visualization (e-F@ctory Starter Package and GENESIS 64) solutions, System Recorder (a corrective maintenance solution), Robot Systems and Servo Systems. There were also 6 demo kits on display, including the debut of the System Recorder Demo kit.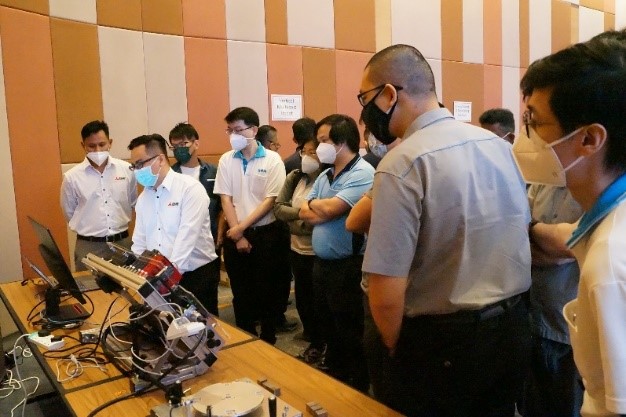 System Recorder: Live demonstration session for System Recorder based on different events triggered during operation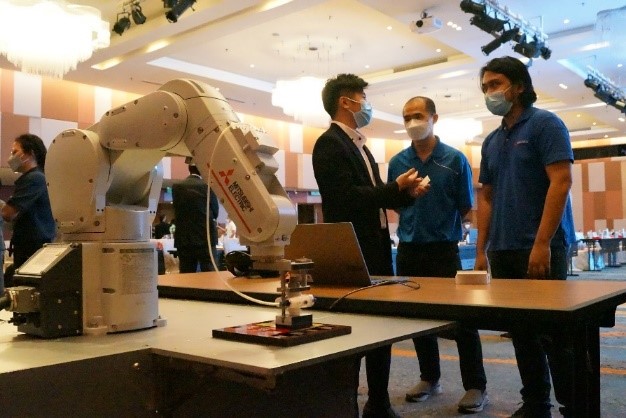 RV-4FR Robot: Pick & Place Application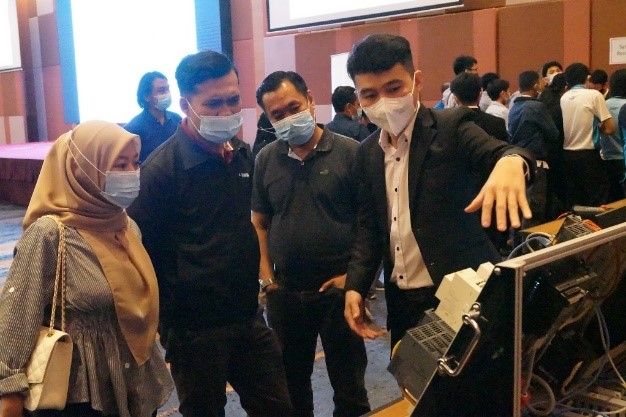 Energy Saving & Monitoring Solution: Real time energy & power usage monitoring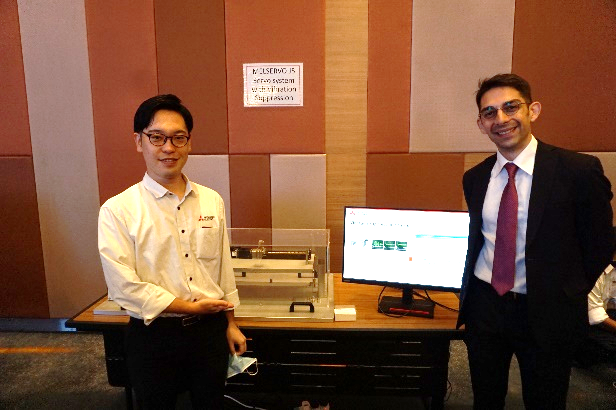 MELSERVO J5 Servo System: Vibration suppression feature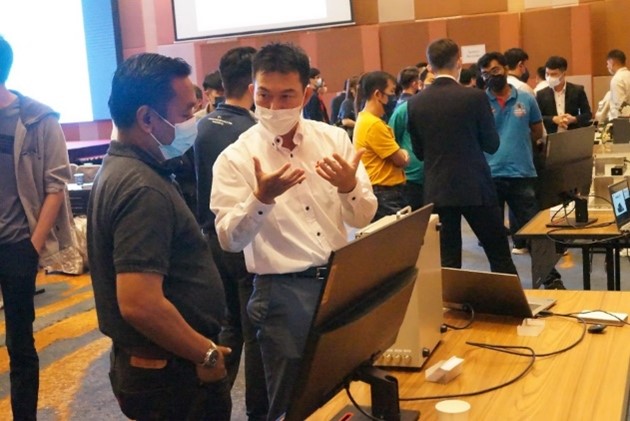 e-f@ctory Starter Package: Demonstration of real-time OEE dashboard & predictive maintenance features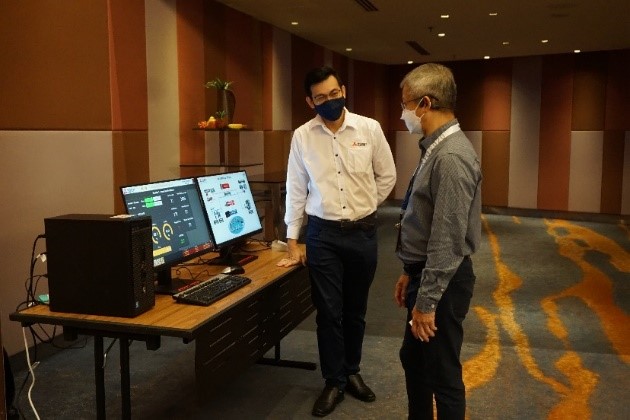 GENESIS 64: Data Visualization of production data & energy consumption trending collected by SCADA
Congratulations to All Winners!
The First Lucky Draw Event by MESM: 5 lucky participants were able to go home with lucky draw gifts, including an Iphone 14 (contributed by MESM JCS Group). Thanks also to MESM Living Environment (LE) department & FA Distributor partners for sponsoring the lucky draw gifts.
Our Team that made it all happen!
Special thanks to the special guest from Japan – Mr. Hirotaka Ito (third of front row), Mr. Kazuhiko Tsutsui (second of front row) & Mr. Cem Kibrisli (first of front row) for the support throughout the seminar