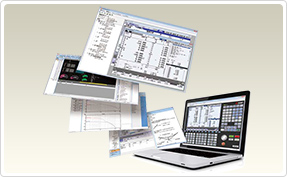 Network Software Tools Provide an Improved CNC Environment.
Development Tools : Design & Setup
User Support Tools : Training & Oparation Support
By selecting the machine configuration model and inputting the machine specifications, the optimal servo motor meeting specifications can be selected.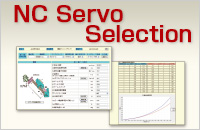 Screen Design
We provide a developmental environment where the MTB can customize screens easily.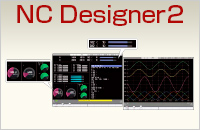 NC Trainer2/NC Trainer2 plus
Training Tool /Customization Support
NC Trainer2 plus supports customization development on all CNCs.
This is an application for learning how to operate the CNC screen and machining programs on a computer without the CNC control unit or a special display unit.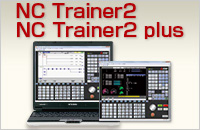 NC Parameter Setup
NC parameters required for NC control and machine operation can be edited on a computer.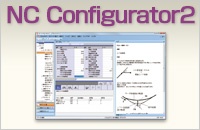 DataTransfer
CNC machining data file can be executedusing Windows Explorer on a computer when the computer is connected with multiple CNCs via Ethernet.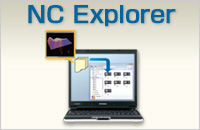 Remote Monitoring
Taking advantage of the network in a plant, CNC operation status can be monitored from remote location.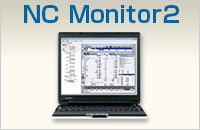 Remote Monitor Tool (C70)
Remote Monitoring
An identical NC display screen can be displayed on a personal computer. By connecting a personal computer to the NC unit when necessary, various data can be checked and set using the same HMI as the standard NC screen. Remote Monitor Tool (C70) is free of change.