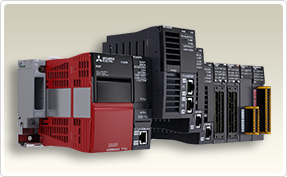 Total system performance, not individual component specifications leads to maximum performance. Servo system controllers are control devices that achieve high speed and high accuracy drive control for each industrial machine. A variety of PLC system-based and industrial PC-based servo system controllers included in our product line ups. Suitable module can be selected for system requested.
Single Axis Motion Controller

Compact module with power supply and Motion controller.

Network products seamlessly connect complicated and large-scale production sites.

The software offering more comfortable engineering environment that strongly supports Motion system configuration.