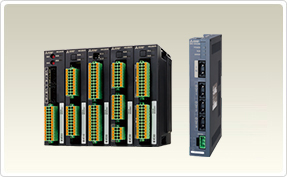 Network related products to add extra value to your machine
Connecting these products to a network contribute to achieve high speed, high accuracy, and improved maintainability.
The Sensing module increases speed and accuracy of equipment by synchronization of the motion control cycle with I/Os, such as a general-purpose pulse train driver, sensor I/O, and shutter I/O.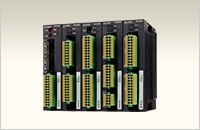 The optical hub unit branches a single SSCNETIII/H communication line in three separate directions.