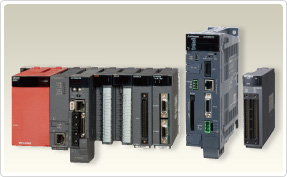 Mitsubishi's trusted technology has brought further progress
Lineup of unique products to meet your needs – high-performance Motion controllers; and Simple Motion modules offering various types of control with an excellent ease of use similar to Positioning modules.
The MELSEC Q-series Motion controller satisfies ever-changing customer needs with a wealth of advanced functions.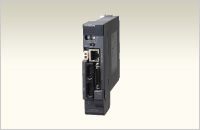 Stand-Alone Motion Controller
The stand-alone Motion controller integrates power supply, PLC and Motion controller without sacrificing performance and scalability.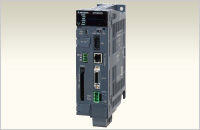 The MELSEC Q-series Simple Motion modules achieve a variety of control including synchronous and cam controls with an excellent ease of use similar to Positioning module