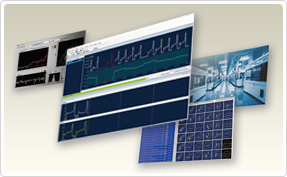 Software that performs various processing for data utilization on the shop floor using functions provided by Edgecross in the edge computing level.
Customers can choose any application based on what they need, production site data monitoring, analysis or diagnosis, from our product lineup which available to meet customers' requirement.
One software enables real-time diagnosis and offline analysis of production data.
Equipped with analysis and diagnosis methods according to requirements such as preventative maintenance and quality improvement.