The MELIPC realizes "real-time control" for device control and "Edge computing" enabling data collection/analysis in the middle level between the IT system and shop floor. A wide range of products from a high-end model supporting CC-Link IE Field Network capable of high performance processing and high-speed communications to simple and compact range models are available. The MELIPC corresponds with requirements such as real-time control, preventative maintenance, and quality improvement on the shop floor, contributing to productivity enhancement through utilization of production data.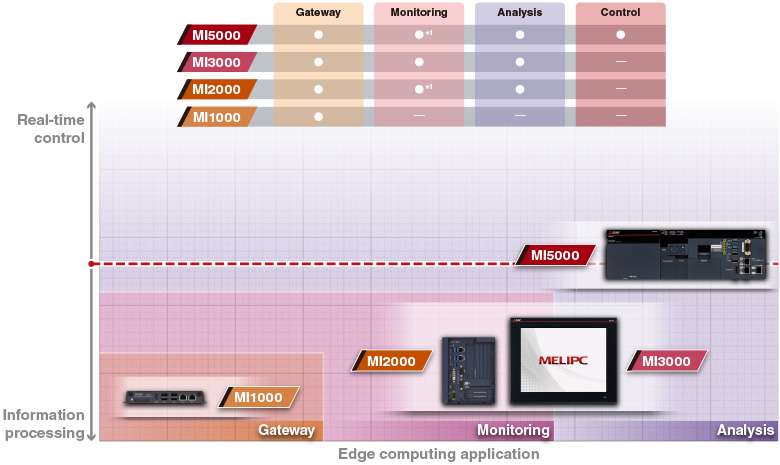 *1. Connect an external monitoring screen for monitoring.
Real-time control application
One module realizes device control and information processing which were previously managed with a combination of computer and dedicated device for example. Equipped with real-time OS VxWorks®, the MELIPC realizes real-time control which cannot be achieved with general industrial computers, contributing to high-accuracy device control and information processing at high speed.

Edge computing application
e-F@ctory is the Mitsubishi Electric solution for improving the performance of any manufacturing enterprise by enhancing productivity, and reducing the maintenance and operations costs together with seamless information flow throughout the plant by using a combination of factory automation and IT technologies.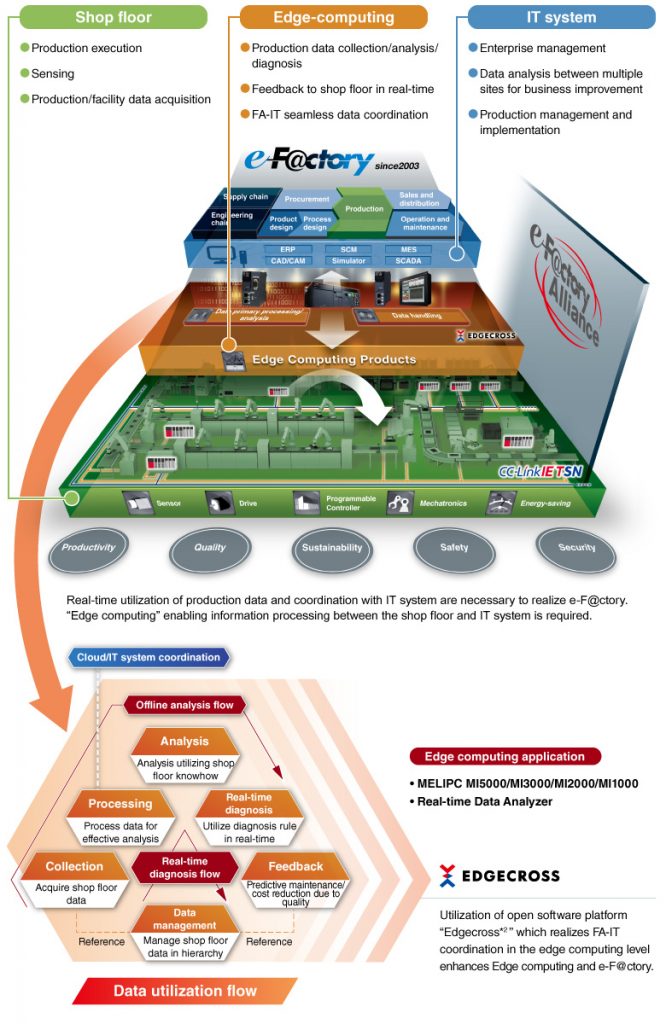 *2. Edgecross is a product of Edgecross Consortium.