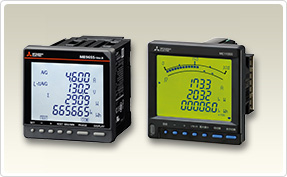 The GOT1000 delivers the competitive advantage.
The GOT1000 series offers six classes of terminals to fit any system or budget requirement.
Electronic Multi Measuring Instruments (ME96 Series)
Equipped with a full function of measuring, output and transmission. It supports the realization of measuring and monitoring systems that are user-friendly and easy-to-see.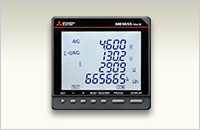 Electronic Multi Measuring Instruments (ME110Super-S Series)
Wide-angle-view LCD and High-brightness backlight;
Motor start-up current masking;
Misconnected wiring detrection;
Test funtions;