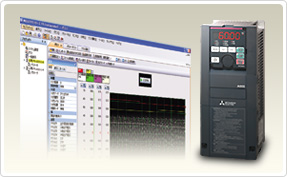 Delivering a comfortable inverter operating environment.
The software can be easily used by a personal computer from inverter setting up to maintenance.
iQ Works is a comprehensive software suite that contains programming software for programmable controllers, motion controllers, GOTs, etc.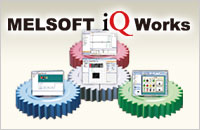 FR Configurator2 is a software supports inverter from startup to maintenance.(Compatible with the 800 series inverters)
The release version (updated) and the free trial version (usable free of charge with limited functions) can be downloaded.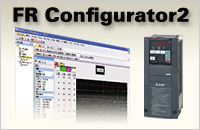 The updated version of FR Configurator SW3 to facilitate operations of inverter and sensorless servo from startup to maintenance.(Compatible with the 500/700 series inverters)