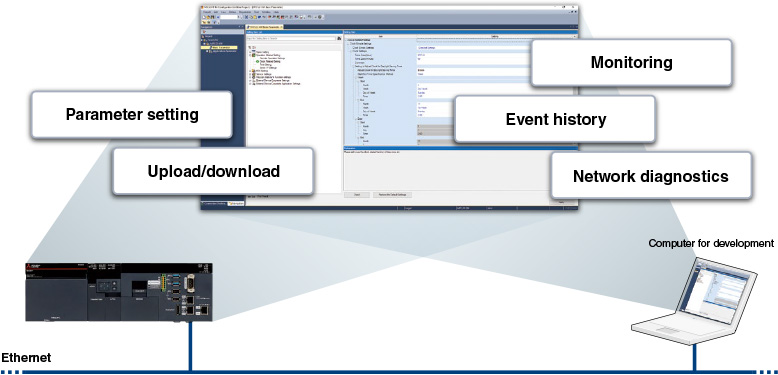 Easier setting and monitoring
MI Configurator is software consists of various features such as parameter setting/diagnostics/monitoring/testing of MELIPC. Parameter items are categorized by purposes, allowing to display necessary setting items preferentially. Target parameters can be easily found, reducing implementation cost.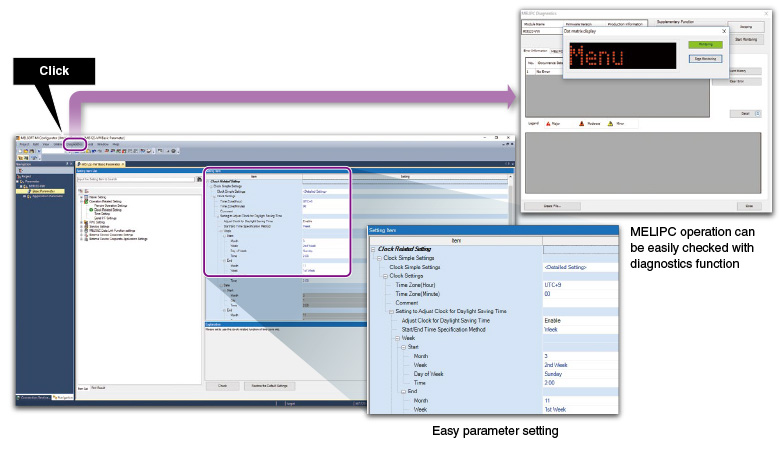 Error information are logged in the event history at an error occurrence. Error causes and countermeasures can be checked with event history, thereby helping to reduce troubleshooting time.