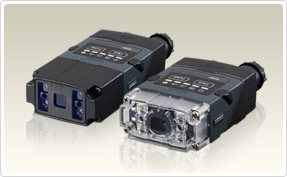 Quickly reads various codes, code readers realize easier traceability.
Compact-size code readers can read even challenging codes. Quality control and traceability are realized in various production lines.
Powerful algorithm can decode any challenging codes. Auto-tuning function enables automatic focusing and lighting adjustment. Code readers which support CC-Link IE Field Network Basic and iQ Sensor Solution (iQSS) are highly compatible with Mitsubishi Electric factory automation products.