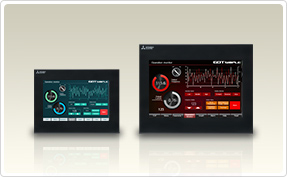 The GOT1000 delivers the competitive advantage.
The GOT1000 series offers six classes of terminals to fit any system or budget requirement.
The GOT SIMPLE Series upgrade brings the most demanded new features
Support RS-485 connection
Support outline font
Operation log function
VNC server function
User memory capacity (9 MB → 15 MB)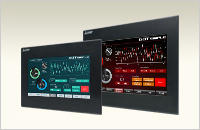 The GOT SIMPLE series offers many advanced features for small budget.
User memory capacity: 9MB
USB device port included.
*January 31, 2021 discontinued