Accessories and Related Components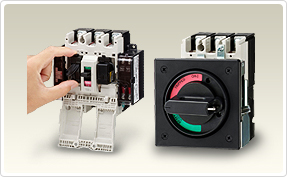 A suitable to extend the function of the circuit breakers.
There are various lineup of internal and external accessories. These accessories are optional to become the breaker to be safety and convenient.
Internal Accessories AL, AX, SHT, UVT
These accessories are installed inside the breaker. AX indicates electrically the status of the breaker. AL indicates electrically the status of the breaker trip. SHT makes the breaker trip electrically by remote operation. UVT releases the breaker when the control voltage is dropped.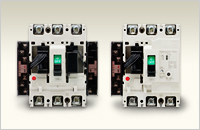 External Accessories Handle, TC, HL, MD
These accessories are mounted outside the breaker. An accessory operates electrically the breaker handle, or the external handle on the panel can provide the breaker operation.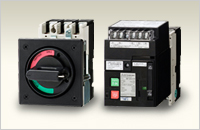 For the WS-V series electronic type breakers, 125 to 250A frame, this device can perform the release tests and monitor and set the operating characteristics.