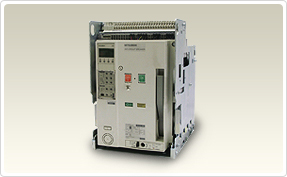 To make a electrical equipment multifunctional by Mitsubishi air circuit breakers which suitable for the main circuit protective device
The air circuit breakers have many advantages, that is, to realize the high reliability of switching performance, to extend the area of selective coordination due to expanding of the rated short-time withstand current, to be suitable for main circuit port
Air Circuit Breakers (ACB) AE-SW
This kind of breaker is used as the main power breaker of the supply such as buildings, factories and ships etc. and satisfy the various needs.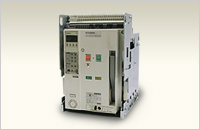 Air Circuit Breakers(ACB) AE V
Targeted at commercial facilities, factories and other buildings, AE V Series C-class(AED-CV) with a breaking capacity of up to 50kA was developed.